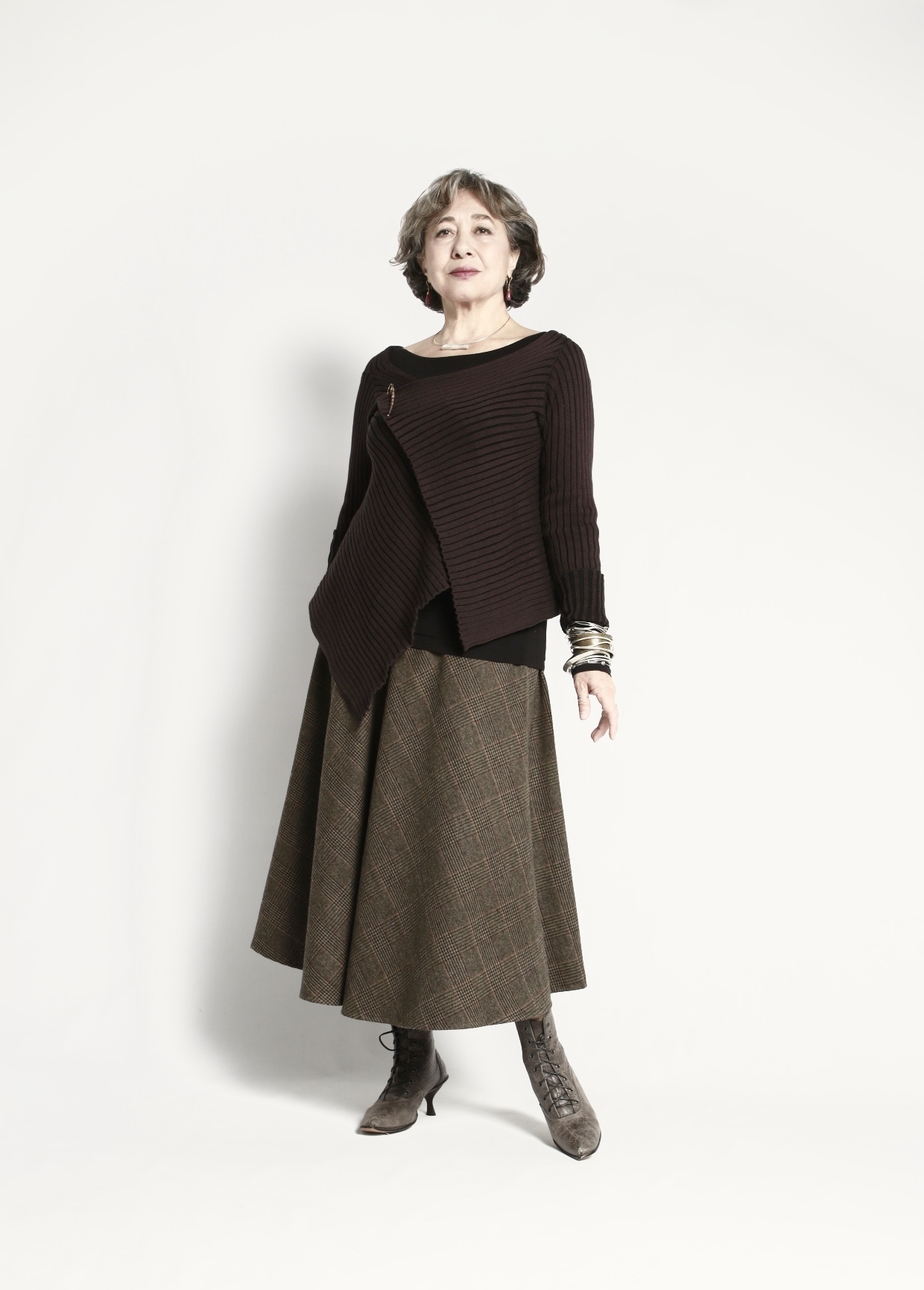 Wool Bias-Plaid Skirt
Our Bais-Plaid Skirt is made from fine, 100% wool fabric. The waist measures 36 inches and is full through the hem. We have paired this skirt with our High Neck, pure knit pashmina top. Wrapped with our soft pure pashmina hand-woven shawl with silk boards and CydWoq boots.
SIZING:

Refer here for detailed sizing information
NOTE:
Our garments are hand-cut and made from all-natural fabrics, therefore sizes may vary. We encourage you to call us should you have any questions regarding sizing.
EMAIL: hello@puanaturally.com
PHONE: 202.347.4543