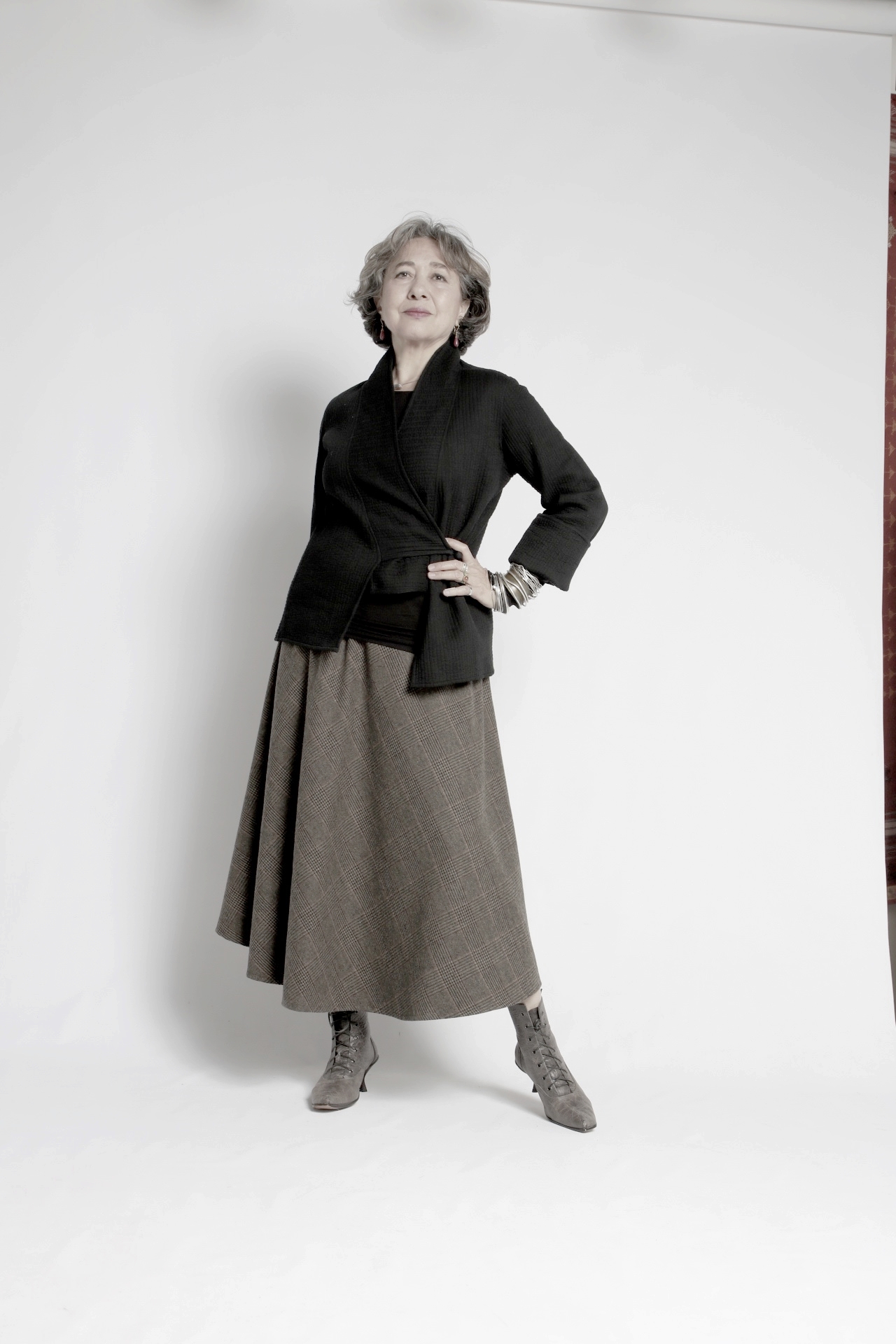 Quilted Silk Monk Jacket
Our iconic and favorite jackets for the past 19 years! The quilted Monk jacket is elegant, with refined minimal lines. A sure 'go to' jacket that compliments anything you pair it with. The Monk jacket is designed with a raised neckline, quilted on silk and cotton lining. It can be worn unbuttoned or can be buttoned on the side. The fine detail stitching on the reverse side means that this jacket is reversible!
Approximate measurements:
Back: Small: 16"
Armhole: 19" all around
Seelves: 24"
Chest: 20"
For size Medium, please add 1" to the measurements.
Can be machine wash in gentle cycle; wash with same color family; hang to dry or use dryer for few seconds, hang to dry. I do not recommend ironing!
SIZING:

Refer here for detailed sizing information
NOTE:
Our garments are hand-cut and made from all-natural fabrics, therefore sizes may vary. We encourage you to call us should you have any questions regarding sizing.
EMAIL: hello@puanaturally.com
PHONE: 202.347.4543