Pure Hand-Woven Pashmina Shawl/Silk Borders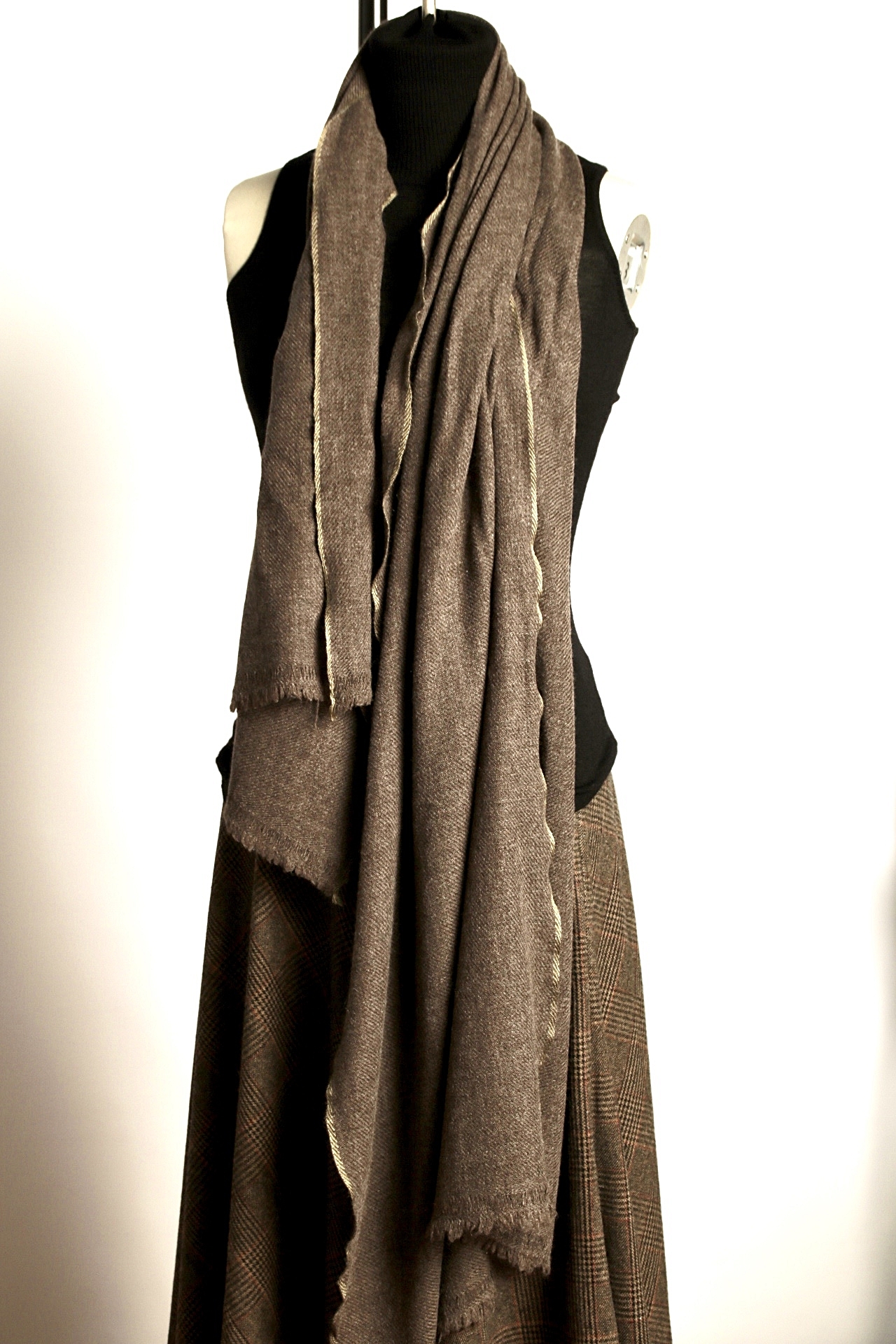 Pure Hand-Woven Pashmina Shawl/Silk Borders
Our hand-woven, 100% Pashmina shawl is one of our warmest and most luxurious. Our Pashminas' are finer than even the best merino wool. Narrow, silk borders add a minimal, and beautiful design touch to this exquisitely elegant shawl.
CARE:
Our shawls can be hand washED in cold water with hair shampoo (Yes, shampoo!!!), gently squeeze the excess water and lay flat to dry. Use a steam iron (highest setting) to gently, iron out wrinkles. If you are not comfortable hand washing the shawl, feel free to take it to your trusted, neighborhood dry cleaner.
NOTE:
Our garments are hand-cut and hand-made from all-natural fabrics, therefore sizes may vary. We encourage you to call us should you have any questions regarding sizing.
Need help, please call us! We will be more than happy to help you.
Email: hello@puanaturally.com
Phone: 202.491.8820